Version: 1.11 Demo

A classic benchmark! It has been used a million times in the past to benchmark cards like the Voodoo5, GeForce 2,3 and early Radeon cards. It's suitable for faster cards as well but then you have to crank up the resolution (and perhaps detail or Anti-Aliasing settings) to prevent the CPU from being a bottleneck.


My benchmark method
To benchmark I used the demo version of Quake 3 and started it with the '+set s_initsound 0' command (see screenshot).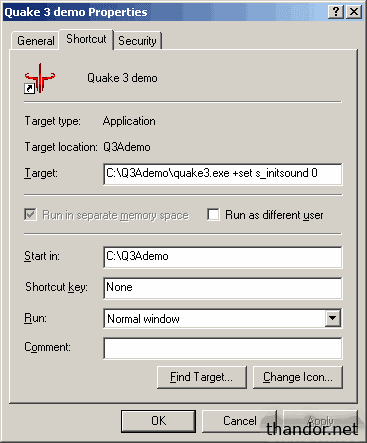 In-game I set 'Graphics Quality' on 'Normal'. GLDriver on Voodoo in case of 3dfx cards, otherwise on 'Default'. Both 'Color Depth' and 'Texture Quality' on either 16-bit or 32-bit.
After configuration open the console (with the ~ key) and write 'timedemo 1' (see screenshot below).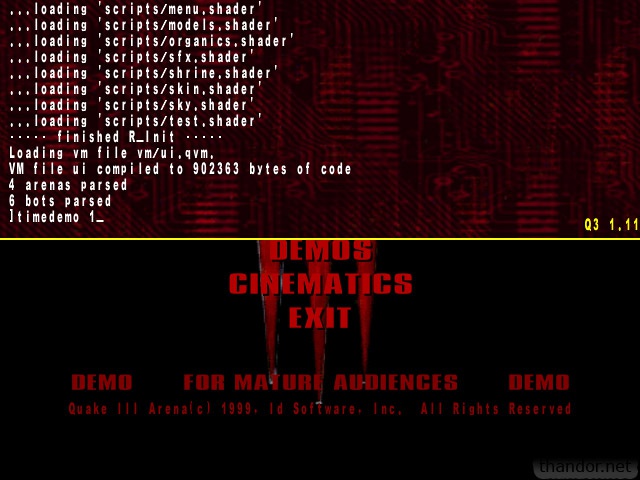 Then go back to the menu and play the first demo (demo001). In the end there will be a score in the console so you have to open it up with the ~ key again.